For The Life of a Musician
You work until that moment of inspiration strikes, when you become a vessel for the creativity fostered through hard work and practice. Silverstein Works is with you in that moment, and all those moments in between. Be ready. Let modern art and technology be the foundation on which you focus your efforts for what matters most – your music.
The Ligature for Perfectionists
Give your reed and instrument the purest and most natural sound with a ligature that doesn't restrict its natural vibrations.
Technology for Music
Let modern art and technology be the foundation on which you focus your efforts for what matters most – your music. It's a magic!
The Light Sanitizer
You are the most important ingredient of your music. This UV and Ozone sanitizer was created to help protect you and your music.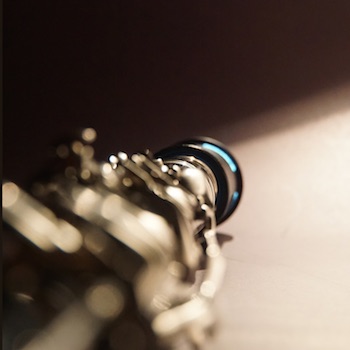 The Light Sanitizer
-99.9% efficiency in killing germs-Reduce bad odors-Help prevent the build-up of harmful fungi-Anything that fits: disinfect any piece of equipment or accessory encased inside the Silverstein Light-Anywhere it fits: with the optional Bell Cap, sanitize any instrument the Light fits into-Adjustable timer for any size instrument or accessory-Long lasting, high capacity rechargeable battery-One-of-a-kind patent filed device
LOVE YOUR MUSIC
At Silverstein, crafting something special is not just a job, it's our life's work like your music.
The World's First Sanitizer: Light®
For the Longevity of you, your music and beloved instrument, The Light is a patented UV and Ozone sanitizer for your mouthpiece and instrument, created to help simplify and protect your life . Touch the switch and let it on, assured that the next time you play, you play pure.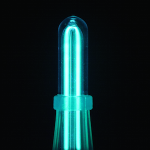 The Revolution: CRYO®
The Cryogenic Treatment Process plunges the alloy of the Silverstein Ligature to a chilling -300°F, greatly improving characteristics of the ligature by changing the crystal structure of the metal itself: Resulting in a richer, more natural sound with improved resonance.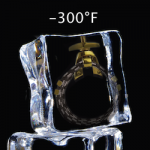 The 2nd Evolution: Dotted Cord
Interspersed cord with a refined strand – a thinner thread for even less contact and pressure with the reed while maintaining the Ligature's trademark design and grip. This makes all the difference for greater control, a more dynamic sound, and a richer tone.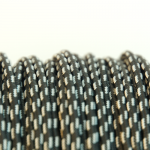 The Innovation: Fine Tuner
The new Fine Tuners change how the ligature responds to the vibrations of the reed, tuning the focus and color of your sound to give you unprecedented control and flexibility. With it, you can adjust your sound to perfectly accentuate the music you play at any time.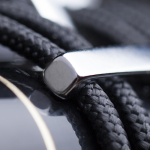 SOME EXCITING FACTS ABOUT OUR COMPANY
Thanks to fans and friends!